WELCOME TO MY WEBSITE   THANK YOU FOR VISITING

A backflow prevention assembly is a device that prevents the water in your  system from flowing back into the public water supply.

The State of Tennessee requires that your backflow assembly be tested annually to insure the safety of your drinking water.

I provide certified testing and repair services for both residential and commercial customers.

Please call me to schedule a backflow test . Estimates given on repairs.

Call or Email

Joe Nipper

865-691-8685

BACKFLOWDOCTOR@AOL.COM

State Certification # 6121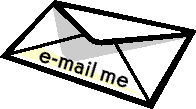 STATE CERTIFICATE  # 6121

Backflow Doctor​

Testing & Repair